Blog
---
Congratulations, you've done it! You landed a new job and can't wait to get started. There's just one little thing left to do – quit your current job. Working up the nerve to give your resignation can be tough, but before you decide to pack your things and sneak out the back door, remember that Hawaii is a small community, and the way you leave can have lasting effects on your professional reputation.
So, how do you gracefully and professionally bid farewell to your current employer? Consider these five steps for giving your two week notice and keeping your reputation intact.
Don't start rumors
It may be tempting to tell your closest coworkers about your plans to leave, but avoid any gossip until you've informed your immediate supervisor. Your boss should always be the first to know about your decision to quit
Provide enough … Read More »
---
You would never show up to a job fair in your board shorts and slippahs, right? And you know not to attend without a proper resume in hand. That's common advice that you and the hundreds of people you're competing with already know.
So how can you get a leg up in a sea full of eager job hunters? Take a few tips from our friends at ALTRES Staffing who have over 20 years of experience recruiting at job fairs right here in Hawaii. Here's what they had to say:
It's not about the swag
You know the small gifts and tchotchke items on the table. It's fine to take one, but please, don't ask the recruiter if you can also take one for your friend, your mom, and your cousin too (Yes, people really do this!). Remember that you're at the job … Read More »
---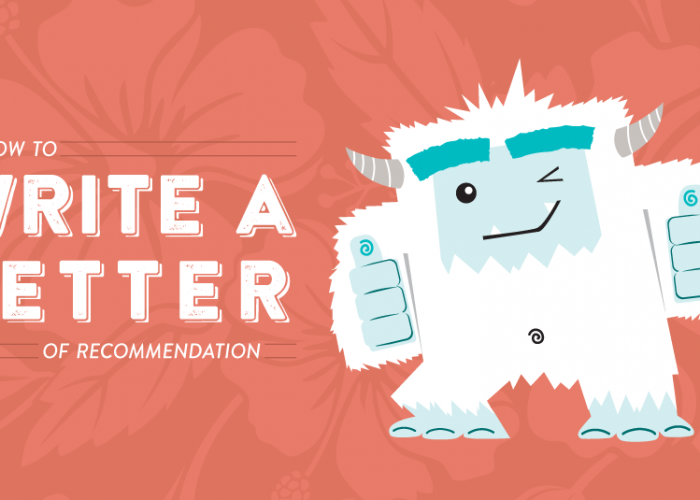 Writing a recommendation letter can be challenging. You want to craft something professional that helps your former employee land the job, but as a Hawaii business owner, you also have a hundred other things on your plate – for instance, recruiting your own candidates – and you may not have a lot of time or energy to spare.
So, how can you make this process as simple and efficient as possible? First things first, you'll need to gather some information from the former employee. Give the individual a call or send an email if you're short on time, but be sure to ask these four questions:
What can you tell me about the company you're applying to?
Who do I address the letter to?
Describe the position that you're applying for and why it sparked your interest.
Is there a specific project or skillset that … Read More »
---
Happy wife, happy life. It's a piece of advice that holds true not just for the happily married, but for the happily employed, too. If Hawaii employers want to hold on to their top performers in this tight labor market, they need to court their employees and continue to woo them long after the initial honeymoon phase.
So, how can you keep the spark alive?
Put a ring on it
Well, not literally. But getting "engaged" with your employees demonstrates your commitment to them. It also solidifies their place within the company. If you want your employees to invest into your company, you have to return the love by offering opportunities for growth, promoting collaboration, and encouraging communication.
Play hard to get
Employees actually like a good challenge. In fact, nearly 53 percent of employees said they love their job when it's challenging. Assigning … Read More »
---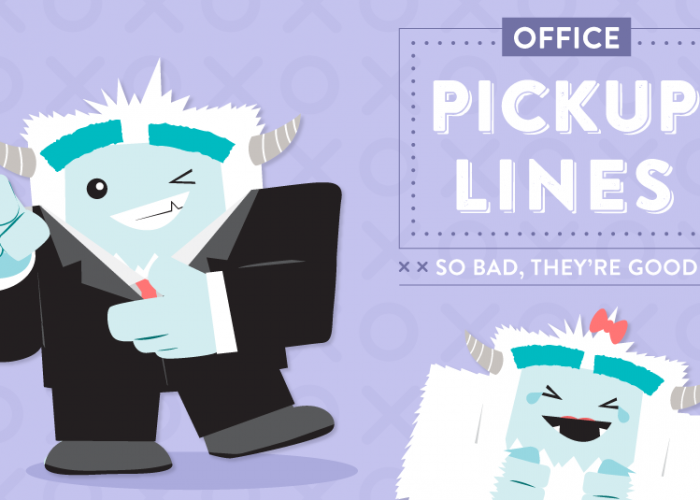 Looking for a chance to talk up that cutie in the corner cubicle? Don't know how to introduce yourself to that hunk in human resources? Fear no more. Here are some of the cheesiest office pickup lines that are so bad, they're good. Use at your own risk.
"Come to this copy machine often?"
"Do you work in accounting? Because there's no accounting for our chemistry."
"The only employee handbook I've read is Fifty Shades of Grey."
"You are the Miss Hawaii of spreadsheets."
"I could hold your memos in my arms forever."
"Can you file a worker's comp claim for a broken heart?"
"They say you shouldn't date someone you work with, but I've been written up for less."
"If you were a sales lead, you'd be coming in hot."
"How about we blow this lame office birthday party and head back to my cubicle?"
---
"My biological clock is ticking, I need to attend the Punahou Carnival."
"I completely spaced, I thought the meeting was scheduled for the corner of Punahou and Wilder."
"I need to pick-up my grandmother's prescription of Portuguese Bean Soup."
"I'm going to be late. I'm stuck in Zipper line traffic."
"I can't come in to work. I'm having stomach issues. Don't worry, I have an appointment with my doctor, Mal Asada."
---
A resume is an important tool in hiring new employees, but it shouldn't be the deciding factor. Immediately screening out applicants based solely on the skills and experience listed on a resume makes you vulnerable to candidates who either over exaggerate or under sell their abilities. Even if a resume honestly reflects a candidate's qualifications, it can't tell you whether the person will be a good fit with your work culture or have the drive needed to grow with your company.
As Hawaii continues to face a challenging hiring market, learning to spot candidate potential may be the secret to improving the quality of your hires. Here are a few methods you can add to your screening process to help see beyond the resume and find desirable candidates.
Evaluate the cover letter
One of the first things you should review before completely dismissing an … Read More »
---
With millennials (individuals born from 1981 to 1999) surpassing Generation Xers as the largest generation in the workforce, learning how to bridge generational gaps to build more efficient and productive teams is one of the most difficult challenges in management today.
Making an effort to avoid generalizations and understand subtleties among the generations you employ can help limit employee turnover and ensure that you are coaching your employees in a way that facilitates their very best.
Here are a few strategies to consider as you approach coaching and managing millennials in the workplace.
Be communicative, transparent, and authentic
Millennials are most engaged when their managers provide frequent and consistent communication and feedback. Forty-four percent of millennials who receive regular feedback from their manager report being engaged with their work, whereas only 20 percent of millennials who did not meet regularly with their manager report … Read More »
---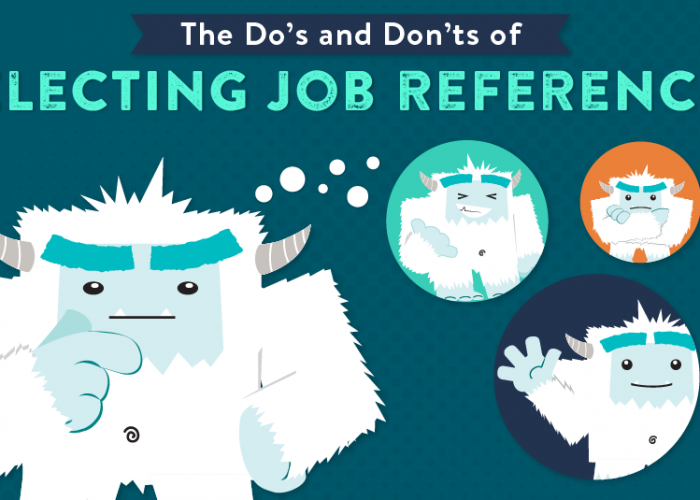 Choosing work references is difficult, and unfortunately a lot of jobseekers get it wrong. Your references should be working for you, not against you. But according to a CareerBuilder survey, almost half of employers have a less favorable opinion of a candidate after speaking to their references.
So, what's the secret? How do you narrow down and select references that will vouch for your work ethic and experience? Start by thinking strategically about your work history and identifying what you want a potential employer to know about you as a qualified professional. Once you've figured that out, you can more effectively evaluate your contacts and choose references that will put you in the best light and help you land the job. Here are a few important things to keep in mind as you being this process.
Don't list someone unless you're on … Read More »
---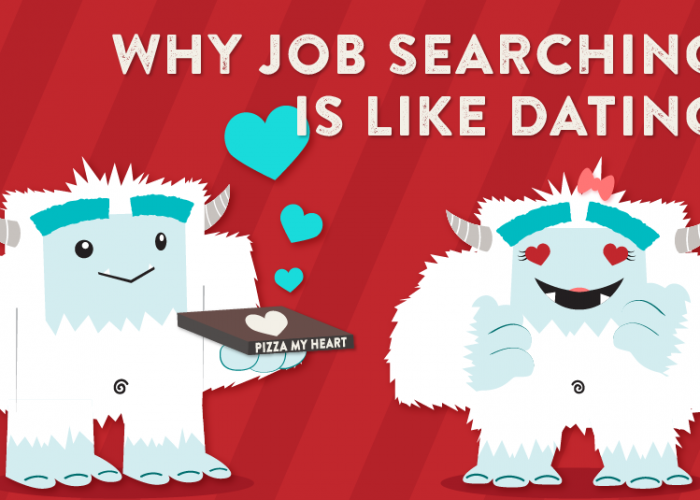 Did you know that online dating giant eHarmony has its own job matching service or that there's a job hunting app similar to Tinder? Though it seems unlikely that dating has anything to do with job seeking, the two actually have quite a bit in common. Finding "the one" – whether it's your soulmate or dream job – often comes down to being good intentioned, open-minded, and compatible. Here are five rules of dating that you can also apply to your job search.
Chemistry matters
Even when everything looks good on paper, sometimes the relationship just doesn't click. That's when chemistry comes in to play. In order to find chemistry with a potential employer, you must first have a good grasp on your personality, values, and career goals. Only then can you determine if the company's mission, culture, and environment align with … Read More »
---