For Jobseekers
---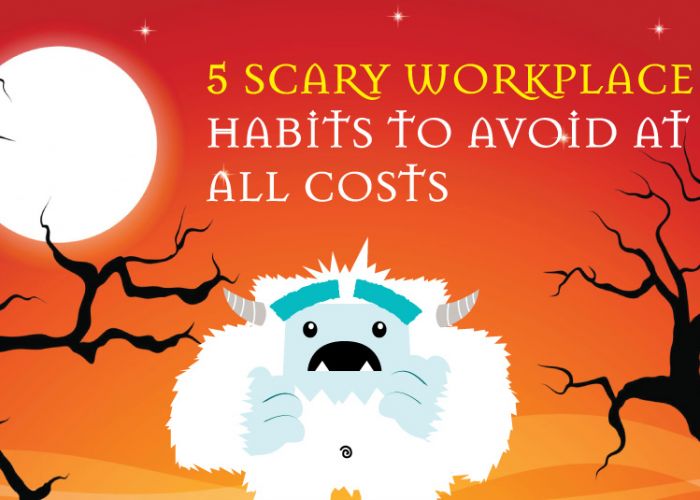 It's a well-known truth that a bad habit is easy to adopt and hard to break, and while you can get away with some bad behaviors in your personal life, a bad work habit will do more than just irritate your coworkers; left unchecked it can lead to scary consequences for your career. If you dream of climbing the corporate ladder, landing a better job, or even getting that pay raise next year, identifying and putting an end to your bad habits is vital.
In the spirit of Halloween and all things spooky, take a look below at 5 of the most frightening work habits and make sure you avoid getting caught in their snare.
Constantly complaining
Negativity in the workplace is extremely toxic and has serious effects on your ability to be a productive and successful employee. The scariest thing about a … Read More »
---
Emotions are running high this election season and political discussions are finding their way into everyday life—including at work. A recent survey by CareerBuilder shows that 1 in 5 workers have been involved in heated office debates over the race between Clinton and Trump, and with Election Day just a few months down the road, these conversations will only become more prevalent.
So what's the proper etiquette when it comes to talking politics at work? Your goal should be to always show respect toward your coworkers—even those with opposing political views. With that in mind, take a look at these four guidelines for navigating this election season and beyond in the office.
Understand company policies
Before launching into a Clinton vs. Trump conversation with your teammate or decorating your cubicle with campaign paraphernalia, take time to understand your company rules on the matter. … Read More »
---
Whether you've just moved to Hawaii and are looking for a job or have lived here all your life and want to transition into a new role, Real Jobs is a valuable resource for all Hawaii jobseekers. Not only is the job board completely free to use, it's also home to 100% local and verified positions. That means you don't have to spend time worrying about whether or not you're getting roped into a scam or an out-of-state role. Instead, Real Jobs allows you to focus on applying for legitimate positions and presenting yourself as the best candidate for the job.
Here are three tips for using Real Jobs to find a new opportunity in Hawaii.
Understand the job market
Real Jobs organizes positions into over 40 categories, making it a great place to get a feel for what types of positions are … Read More »
---