Valuable Job Fair Advice: 4 Things Recruiters Want You to Know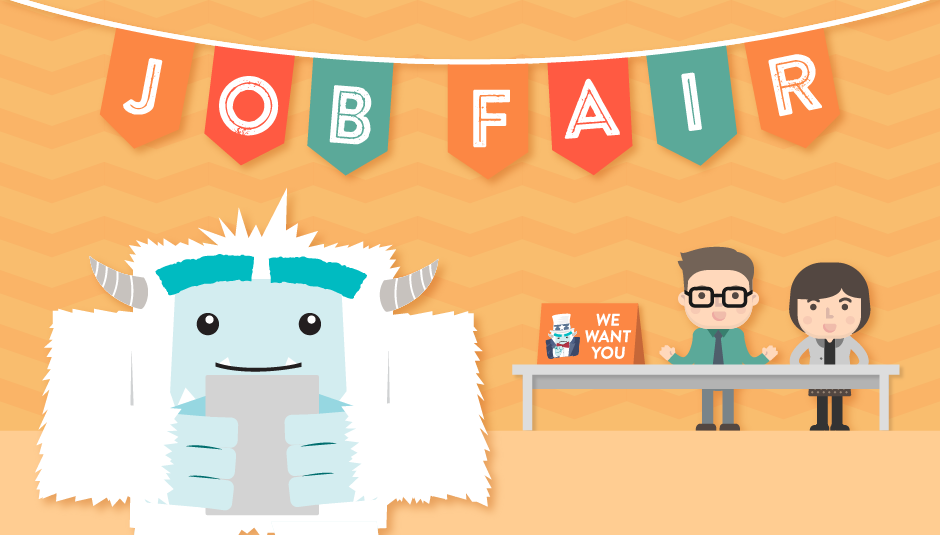 You would never show up to a job fair in your board shorts and slippahs, right? And you know not to attend without a proper resume in hand. That's common advice that you and the hundreds of people you're competing with already know.
So how can you get a leg up in a sea full of eager job hunters? Take a few tips from our friends at ALTRES Staffing who have over 20 years of experience recruiting at job fairs right here in Hawaii. Here's what they had to say:
It's not about the swag
You know the small gifts and tchotchke items on the table. It's fine to take one, but please, don't ask the recruiter if you can also take one for your friend, your mom, and your cousin too (Yes, people really do this!). Remember that you're at the job fair to learn more about opportunities and hopefully find a new employer – not to shop around for free stuff. It's just tacky.
Hearing vs. listening ­
You may have heard the recruiter say they're looking for a Project Manager, but did you also hear that the role comes with long work hours, frequent commuting, and entry-level pay? Perhaps it's the exciting atmosphere, but many jobseekers are quick to sell themselves for a role without considering if a) they're actually qualified for the position and b) if it's a position they really want. Save your energy for the opportunity you really want.
Don't take rejection personally
You want that awesome new job more than anything, but remember that recruiters have a job, too – to find the best candidates for their open positions. If they aren't interested, rarely is it because they don't like you as a person (Unless you took all the swag – then yes, it's personal). You're not doing yourself any favors by angrily storming away from the table or insistently arguing that they should hire you. It's probably just because your skills and qualifications aren't what they need right now. And that's okay – you're not going to match every job and not every job is going to match you. Moving on!
Apply online after the fair
Many people think because a recruiter accepted your resume at the job fair, you are a candidate for their positions. Not necessarily so! Take some time to apply online for the position you want. Much of the application process takes place via the internet these days; don't rely on your paper resume making it into the right hands!
Whether you're fresh out of college or a seasoned professional, job fairs can be a great way to uncover opportunities and quickly connect with potential employers. The key is to come prepared, be strategic about your time at the fair, and make a positive but lasting impression on the recruiters you meet. In the meantime, you can apply for positions with some of Hawaii's best local businesses right here on Real Jobs Hawaii. Good luck!
Posted on February 17, 2017