4 Tips for Managing Millennials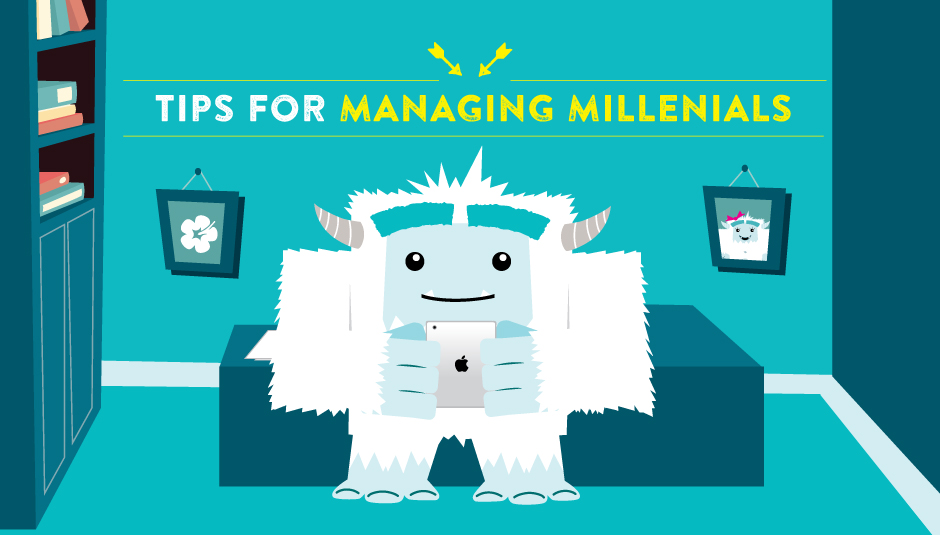 Did you know that Millennials have surpassed Generation X to become the largest generation in the American workforce? As an employer, it's important to understand what this group of workers are looking for in a position in order to attract the best of them to your company. And even though many believe this generation to be entitled and demanding in the workplace, other companies are realizing that millennials can be a creative, tech-savvy, and resourceful addition to their team.
Here are four things you should know about managing millennials and what it will take to keep them engaged and productive.
Don't slack on providing leadership and guidance
A notable characteristic of this generation is their desire for (and expectation of) lots of feedback from their leaders—including coaching, communication, and mentoring. Millennials want to look up to their directors and learn from them. Managers should expect to spend considerable time teaching and coaching a millennial employee.
They thrive on a team & enjoy diversity
Millennials are a highly social generation. They grew up working in teams and participating in group projects. As such, they feel that working together as a group can make a big difference in solving a problem or accomplishing a goal and want to work in an atmosphere that promotes cooperation. They also value diversity in the workplace and are comfortable working with many different types of people.
Give them work/life balance
Millennials are generally not willing to sacrifice their personal lives for the advancement of their careers. Work/life balance and a flexible work schedule are extremely important for this generation. In fact, one study shows that many Millennials would give up pay or delay a promotion just to achieve an ideal schedule. As a manager, you should avoid measuring a millennial's contribution to your company by the number of hours spent in the office and instead look at the results of their work.
They need a purpose
This generation wants to feel a sense of meaning and purpose with their job. They need to know that their contribution to the company means something and that their ideas are being heard. As a manager, you should help your millennials understand how they fit into the vision for your business other than just punching in and clocking hours.
Millennials are unique from other generations. Understanding what makes them tick will help you manage this group successfully and ensure that your company doesn't miss out on the opportunity to add a fresh new perspective to your team.
Posted on November 16, 2015